Peace of Mind from Every Angle
Reliable Wired Connection

Power, video & audio run through a single Ethernet cable with Power over Ethernet (PoE) cabling making installation a lot simpler

See Everything in Upscaled 4K HD

See what's happening with digitally enhanced upscaling technology that provides 4K resolution & zoom - you won't miss a thing

Protection 24/7

Know what's happening at any hour with powerful night vision up to 40m/130ft in total darkness​

No subscription needed​

Store up to 2 years of recording for free on your local 2TB HDD or your personal Dropbox account, and you don't pay any subscription fee to Swann for storage.

Heat Sensing

Swann's True Detect heat & motion-based PIR detection triggers video recording & push notifications when it senses motion with heat, like people & cars

Capture Audio

Listen to & record sound from each camera, adding another layer of evidence
Prevent Crime
Heat sensing technology lets you know what's happening sooner with push notifications, allowing you to act immediately to stop unwanted activity.

Identify Fine Details
Upscaled 4K HD cameras provide far superior image quality than 1080p Full HD, see faces & license plates with incredible image quality.​
Peace of Mind from Anywhere
See live or playback video with the Swann Security app, from wherever you are.
Your Eyes Outside
Weatherproof cameras build tough to withstand harsh weather elements for year-round security. ​
Amazing Image Clarity

Experience a comprehensive view of all that's unfolding in digitally upscaled 4K resolution. The Master-Series systems deliver far superior resolution to standard 1080p.​

Prevention is the Best Defense

Protect your property from potential burglars and trespassers with the help of sensor spotlights that automatically turn on when they detect heat and motion.​

Turn Night into Day

Never miss a thing! Night2Day™ provides rich video quality & colour night vision up to 32ft (10m) with the lights and even longer, up to 130ft (40m) in black & white in total darkness.

Truly Reliable Security

With True Detect™, heat from people & cars triggers push notifications & video recording.

Free Local & Cloud Recording

The massive 2TB HDD can store up to 2 years of video before overwriting older files. Easily back up video to your personal Dropbox account in the cloud &/or transfer videos to a USB memory stick.​

Audio Adds Another Layer of Evidence

Hear off-screen noises and identify voices by their gender, age, accent & language. Install these cameras at home or business to record conversations and make sure your family, staff and patrons are safe and being looked after.​

Your Eyes Outside

IP66-rated cameras designed & built to withstand the harsh weather elements 24/7, all year round.​

Save Evidence Off-Site

Upload footage from up to 2 cameras and still images from all cameras to your Dropbox account in the cloud. So even if your video recorder gets stolen, you'll have video evidence off-site

Expand Your Security

Add up to 2 more cameras for a total of 8 to cover any blind spots. Add 4K cameras, which come with exclusive video analytics, like Face Detection, Intrusion Detection & more.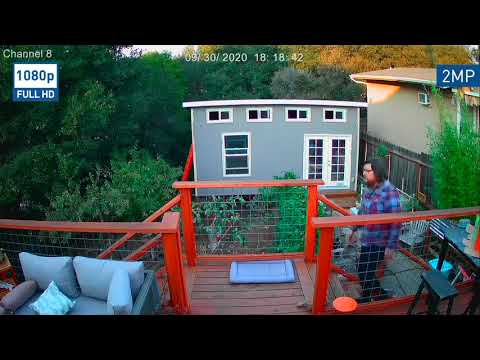 Swann Video Resolution Comparison - 4K v 4K Upscaled v 1080p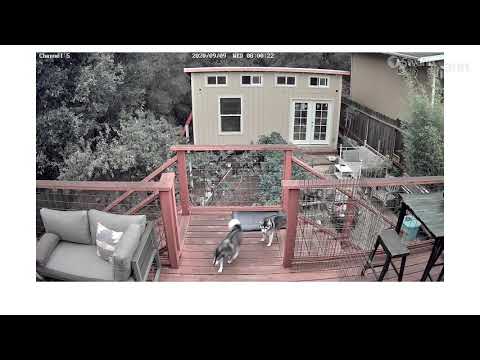 Swann Master-Series NVR Security Systems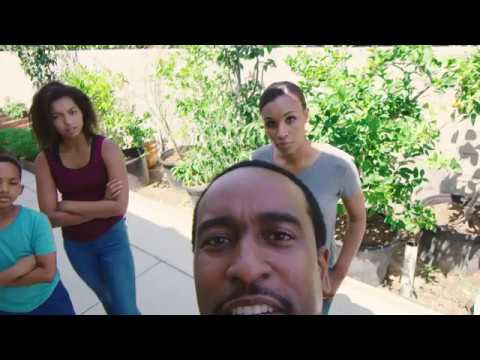 True Detect Heat Sensing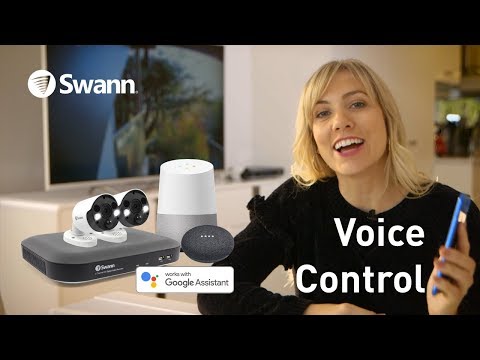 Hey Google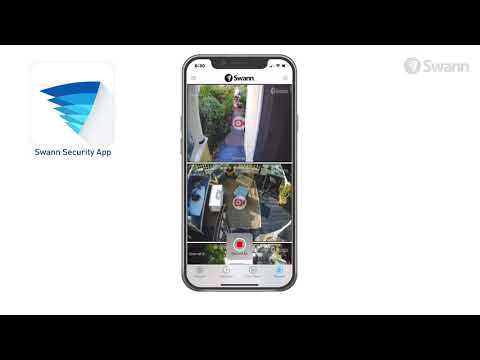 Swann Security App Setup
Swann Security App
Security in the Palm of your hands
Multi-camera live streaming that's always on
Receive alerts when activity is detected
See, store & playback footage & image on your mobile device
Speak to see with ease
Become a Swann Member for More Security
Now you can become a member of Swann's Secure+ Member plans for a host of extra security benefits including 3 years extended warranty, insurance coverage, special offers & more.
'Refurbished' products are complete and in full working condition. They may have previously been used as demo stock or returned from retailers. Products will also be shipped with original content as listed on the packaging. Swann's technicians have certified the products are ready for use with a 3 month base warranty. Occasionally minor cosmetic scratches and wear may be present.