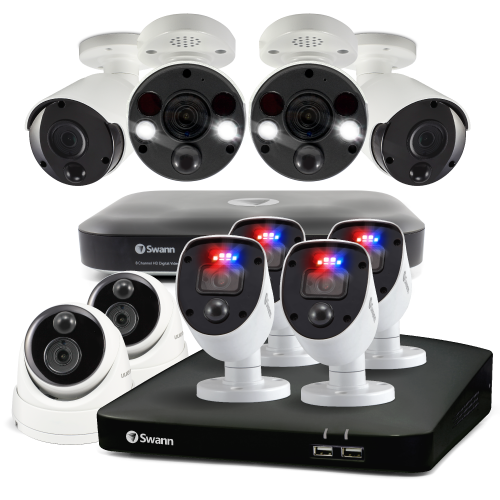 Proven Protection with a DVR Security System
Shop DVR security camera systems, available from Swann in 1080p or 4K resolution, for peace of mind from every angle.
DVR Security Camera Systems
Browse DVR Systems
Shop By

Get a DVR Surveillance System for 24/7 Security
Time-tested DVR security systems have been catching and deterring thieves for over 50 years. Swann is bringing this reliable wired technology into the 21st century with modern advancements like True Detect heat and motion alerts, infrared night vision, 4K Ultra HD resolution, and more on select systems. Find the right choice for you by exploring our many four, six, eight, or up to sixteen camera DVR systems.
Getting Started With DVR Security Camera Systems