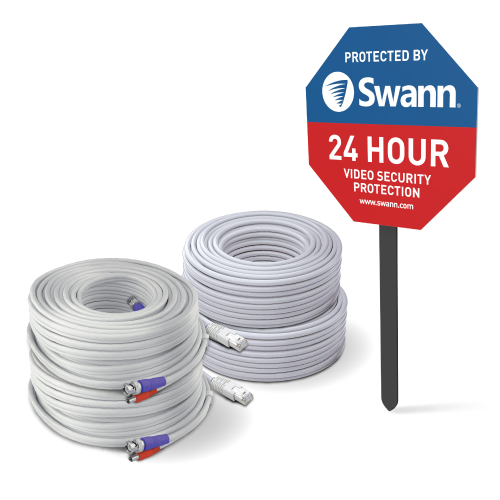 Getting Started With Door Alarm Accessories & Lights for Home Security
Swann offers everything you need to assemble the ultimate home security system, including extension cables, cable connectors & more.
Security Camera System Cables and Accessories
Browse Cables & Accessories
Shop By

Get the Security System Cables & Accessories You Need For Ultimate Protection
Find the right security camera system cables and accessories for you. Whether you're looking for security signs, Wi-Fi antennas, adapters, or extension cables, we have what you need to complete your Swann security system.
Getting Started With Security Camera System Cables & Accessories