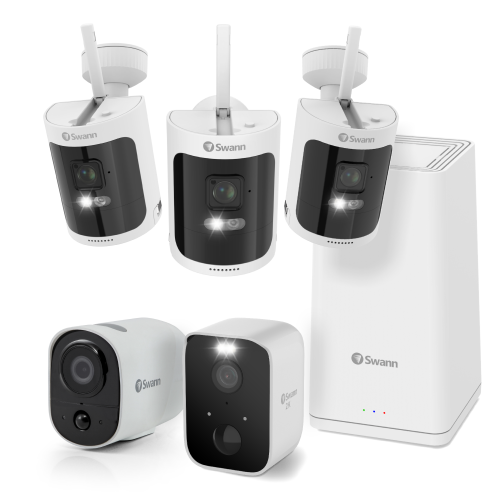 Convenient, Dependable Security with Wireless CCTV Cameras
Get secure, industry-leading wireless CCTV cameras. Rechargeable battery powered security cameras offer maximum convenience and flexibility.
Wireless CCTV Security Cameras
Browse Wireless Cameras
Shop By

Wireless CCTV Cameras Provide Security with No Strings Attached
These wireless home security cameras use Wi-Fi signals, not ethernet cables, to transmit video and audio to a hub recorder and/or over the internet. This eliminates the need for the security cameras to be hardwired into your home. Simply charge the battery powered security cameras or connect them to a solar panel for constant charging, then mount them anywhere you like within Wi-Fi range.
Getting Started With Wireless CCTV Home Security Cameras